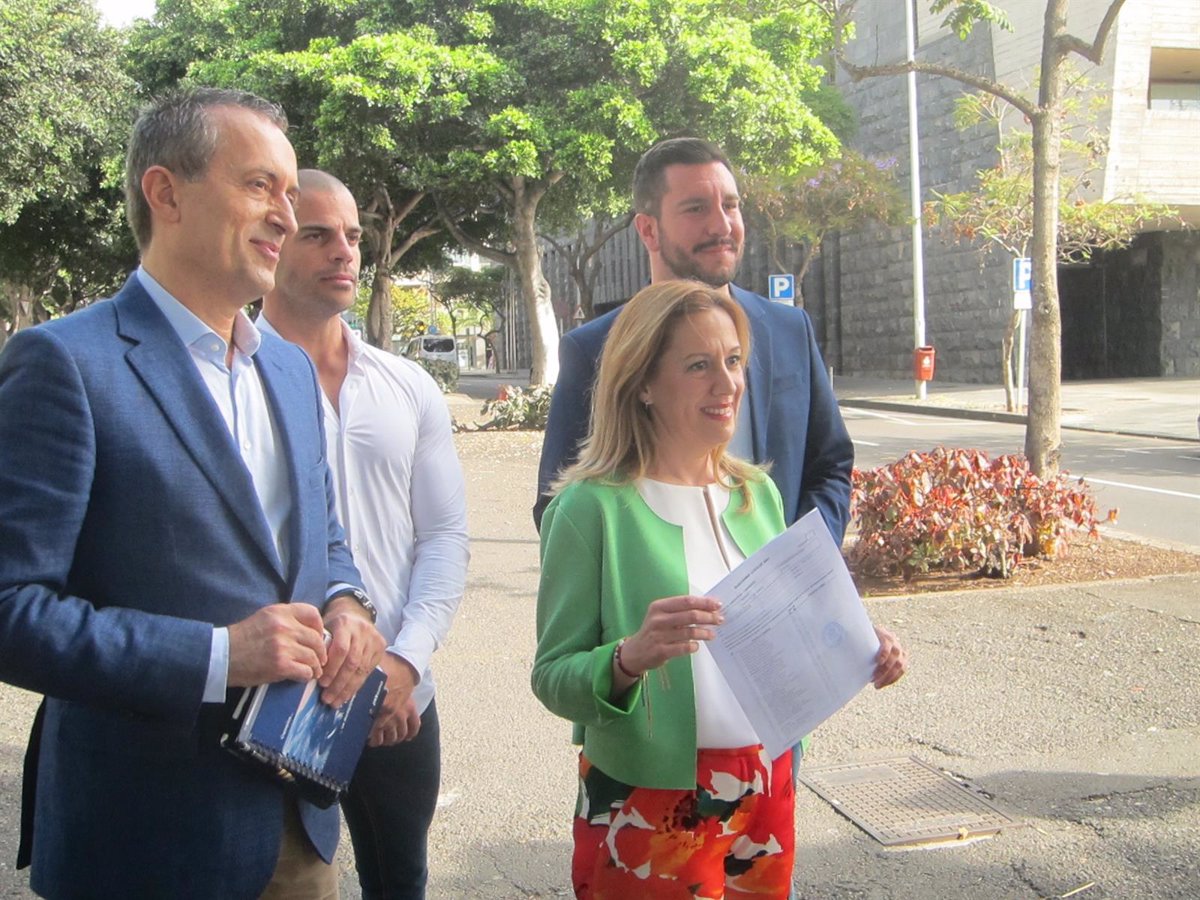 SANTA CRUZ DE TENERIFE, 20 Apr. (EUROPE PRESS) –
The candidate of the Canary Islands Coalition (CC) for the Presidency of the Cabildo de Tenerife, Rosa Dávila, has challenged her counterpart for the PSOE and current president, Pedro Martín, to a "face to face" this Thursday to discuss mobility problems and "the tails" that the island suffers.
In statements to journalists after registering his candidacy with the Electoral Board together with his number two, José Miguel Ruano, he has proposed that this meeting be held in the media or in a "neutral place" such as the headquarters of the College of Engineers.
Dávila has said that mobility "is one of the great problems" of Tenerife and "there are no single solutions" because trains and highways, for example, would provide an answer in the medium term, for which reason he has insisted that he does not stay "arms crossed" and has once again offered measures in 90 days to mitigate the impact of the tails.
He has charged against Martín because "he has not understood anything" during his four years in office, given that if he thought that the solution to the queues is to build roads, "why did he paralyze the third lane of the TF-5 for 28 months?" .
With respect to this project, he has advocated for the processing to continue, although he believes that it is necessary to sit down with the city councils to explain it and achieve consensus, making it clear, however, that "no mayor can stop an infrastructure as important as the third lane".
Dávila has also highlighted that he presents a "solvent candidacy and prepared to enter the government the next day" with the firm objective of "recovering the lost leadership and the quality of living conditions" of the citizens, and that means "addressing the serious problem with queues", the "collapse" in health, the lack of places in centers for the elderly or the difficulties of young people to find employment.
"The island has stagnated, it has come to a standstill, we must recover the island and we need an exciting and eager project," he added.